Lasers, Lights & Other Devices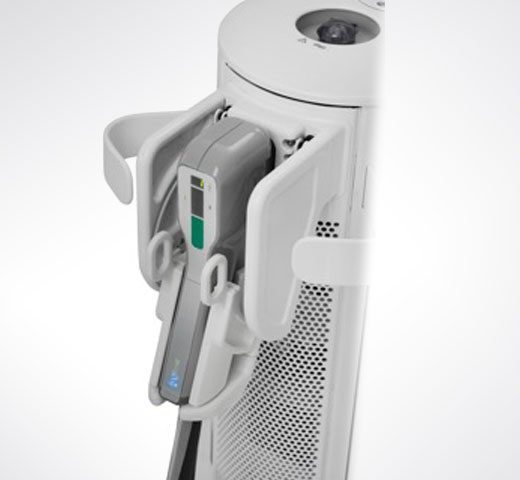 miraSmooth
miraSmooth (also known as miraDry) is an FDA-approved device that permanently reduces hair of any color on the underarms. At the same time, this treatment eliminates underarm sweating & odor – all in just 1 to 2 treatment sessions.
Am I a good candidate for miraSmooth?
First of all, if you're interested in miraSmooth, you'll need to have a consultation with one of our physicians. They'll discuss the miraSmooth procedure with you and talk about what you should expect.
In general, good candidates for are:
male or female, 18+ (adolescents may be treated with physician approval and parental consent)
not pregnant, planning to become pregnant or breastfeeding
in good health
looking for a treatment to reduce underarm hair of any color
What is the difference between miraSmooth and miraDry?
Nothing. These treatments are one in the same. The only reason why miraDry and miraSmooth are marketed separately is because people who are interested in underarm hair reduction for lighter color hair (miraSmooth) are unlikely to research treatments for excessive underarm sweating (miraDry). The procedure itself is the same regardless of whether you want to reduce hair or sweating – luckily, you get both!
How is miraSmooth different from laser hair removal?
Technology. First, miraSmooth uses microwave energy to eliminate hair follicles, sweat and odor glands in the underarms. Meanwhile, laser hair removal treatments utilize varying laser energy wavelengths to achieve hair follicle destruction.
Time. miraSmooth only requires 1 to 2 treatment sessions, whereas laser hair removal requires a series of sessions spaced 4 to 6 weeks apart.
Capability. Laser hair removal treatments are highly unlikely to work for blonde, red and gray hair colors. In contrast, miraSmooth is color blind and works for all colors.
What is the treatment like? Does miraSmooth hurt?
First, we'll need to get you comfortable! This treatment takes about an hour and you'll need to remain in a reclined position throughout this time. Next, a temporary tattoo treatment guide is placed on each underarm, and the numbing injections will begin. Although numbing injections can be intimidating (especially in the underarms!) it's actually very tolerable, with most people feeling nothing beyond the first couple of needle pricks. Once you're completely numb, the treatment begins and should take about an hour. In the meantime, you can watch TV or a movie during your procedure.
No. miraSmooth doesn't hurt- your underarms will be numb throughout the treatment.
What are the side effects & downtime from miraSmooth?
miraSmooth treatment is likely to cause a few mild to moderate side effects in the underarm area such as swelling, tenderness, bruising, tingling and/or numbness. However, these are all easily managed at home and we'll explain the best ways to alleviate any discomfort over the initial post-treatment time period.
Lastly, you'll have no downtime with miraSmooth treatment and will be cleared to return to your normal daily routine right away. Nevertheless, some people choose to avoid heavy exercise for the first 1 to 2 days immediately after treatment due to tenderness in the underarm area.
How many miraSmooth treatments do I need? When will I see results?
Final results vary somewhat from person-to-person, but nearly everyone gets a 50 to 80% reduction of underarm hair and sweat almost immediately following their first treatment. For most people, the results after just one session are very satisfying and no additional treatment is needed. On the other hand, there are some people who decide to undergo a second session in order to achieve even further results. The great news with sweat and odor glands is that they won't regenerate after treatment, so your results are permanent.
MAKE AN APPOINTMENT