Lasers, Lights & Other Devices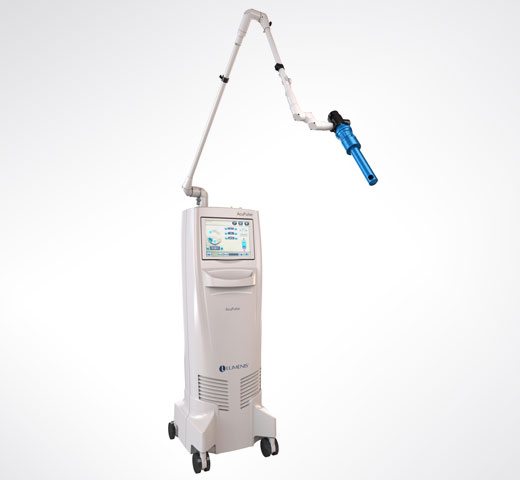 FemTouch
FemTouch is a new laser procedure for treating common feminine health concerns in adult women. The FemTouch treatment is powered by the 
AcuPulse
 CO
2
 laser, which we have used for years as a gentle facial resurfacing device. In this application for the vaginal wall, the concept is similar – gentle rejuvenation and restoration of tissue.
FemTouch helps improve the following:
vaginal atrophy
urinary incontinence
vaginal dryness and/or itching
uncomfortable intercourse
vaginal laxity
Of course, this procedure is only performed by one our board-certified dermatologic surgeons, ensuring the highest level of safety & efficacy for our patients.
Am I a good candidate for FemTouch?
If you are interested in vaginal rejuvenation treatment, then we encourage you to make an appointment for a consultation. Our board-certified physicians will talk to you about expectations and determine whether or not you'd benefit from the procedure.
In general, candidates for FemTouch are:
females, age 18+
not pregnant or planning to become pregnant in the near future
in good health
pre or post menopausal
What is FemTouch treatment like?
FemTouch is performed using a sterile applicator that carefully delivers laser energy to the vaginal wall. As the procedure progresses, the applicator will be adjusted 360 degrees and slowly removed in a downward motion. During the procedure, you may feel a mild yet temporary warming sensation. As a result of the treatment, your body's own production of new vaginal tissue & circulation is stimulated.
Lastly, FemTouch is performed as a series of treatment sessions spaced 4 to 6 weeks apart. From start-to-finish, each session should take no more than 7 to 10 minutes. Also, anywhere from 2 to 4 sessions may be necessary, depending on your progress and assessment.
What are the side effects of FemTouch? Any downtime?
There are very few side effects from FemTouch, with the most frequently reported being mild burning & itching. Although not as common, some vaginal discharge is also possible in the first 1 to 2 days post-treatment. Should any of these side effects occur, all are easily managed until they subside.
Notably, there is absolutely no downtime required after FemTouch! However, sexual intercourse and tampon use should be avoided for 72 hours post-treatment.
How quickly will I see results from FemTouch?
Remarkably, some patients have reported noticeable results within the first few days of treatment! FemTouch is intended to stimulate your body to create new vaginal tissue & boost circulation and it's important to realize that these natural processes take time. As a result, gradual improvements can continue to increase for up to 6 months post-treatment.
MAKE AN APPOINTMENT