Lasers, Lights & Other Devices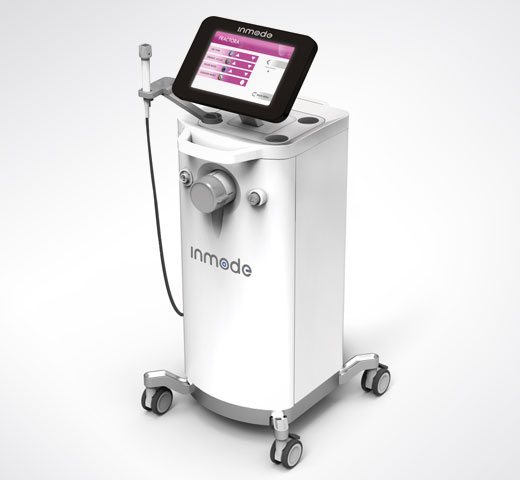 Fractora
Fractora is a fractional bipolar radio frequency device that we use for treating several different skin concerns on the face and neck. It's most helpful for improving wrinkles, pigment irregularities, scarring, blood vessels/redness, skin texture & tightening.
What are the side effects of Fractora? Any downtime?
Side effects & from Fractora are moderate but will ultimately depend on the treatment settings, which will be determined by the desired outcome. You should expect the possibility that your skin could be red & swollen. Crusting and peeling of the treated skin may also occur, depending on the energy needed during your procedure. We'll give you specific instructions for how to care for your skin after your procedure.
Social downtime after Fractora treatment could be anywhere from 3 to 7 days, depending again on how intense the treatment settings are and on how quickly your skin heals.
When will I see results from Fractora?
You should start to see noticeable results after your skin has healed completely, approximately 1 to 2 weeks post-treatment. Depending on the recommended treatment plan, more than one Fractora session may be necessary. Either way, you will continue to see your skin improving for several weeks to several months post-procedure as newly stimulated collagen builds and your skin repairs itself.
MAKE AN APPOINTMENT