Injectables & Non-Surgical Treatments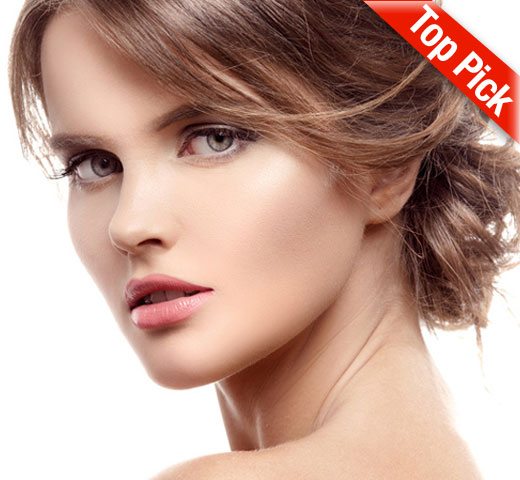 Juvederm Voluma XC
Voluma is an FDA-approved hyaluronic acid (HA) filler that we use for correcting moderate to severe volume loss in the cheeks & mid face. As a result of our commitment to safety & patient satisfaction, all dermal filler treatments at DLVSC are performed by one of our board-certified physicians.
Areas We Treat with Juvederm Voluma XC:
Am I a good candidate for Voluma?
If you are considering Voluma facial filler treatment, you should first make an appointment with one of our board-certified physicians for a filler consultation. They can explain the best treatment options for you based on your unique face and your desired results.
In general, candidates Juvederm Voluma XC for are:
male or female, age 18 thru 65
not pregnant, planning to become pregnant or breastfeeding
in good health
looking for a non-surgical treatment to replenish & restore lost volume in the cheeks and mid-face
What is Voluma treatment like?
Prior to starting the Voluma injections, we will thoroughly discuss your desired results and the treatment plan from start to finish. The actual injection portion of treatment will take approximately 10 to 15 minutes or longer, depending on how many areas are being treated. Voluma comes with lidocaine already mixed into it, so as the injections go along you will feel less & less discomfort. In some cases, after the volume correction has been achieved the physician may manually massage the treated areas in order to make adjustments to the placement of the filler. Finally, we will reassess the treated areas with you again, making sure you are pleased with the results! You will also be given aftercare instructions to take with you.
What are the side effects of Voluma? Any downtime?
Like with most hyaluronic acid fillers, there are very few side effects associated with Voluma, especially when administered by a board-certified physician & expert injector. Mild redness, swelling and/or bruising at the injection sites is possible with this filler. Fortunately, these side effects will resolve on their own within a few days, can be covered with makeup & should not interfere with your normal routine at all. If you do develop bruising, we offer a complementary laser treatment that will make them clear up quickly.
There is no downtime associated with Voluma and you can resume regular activities immediately. As a precaution, we recommend that our patients avoid alcohol consumption and limit intense exercise or heavy lifting in the first 24 hours following treatment to minimize the potential for bruising and/or swelling. In addition, don't massage the treated areas unless you're instructed otherwise.
When will I see results from Voluma? How long will they last?
Voluma is FDA-approved to restore volume loss in the cheeks through 2 years. However, it's important to remember that everyone is different, so the longevity of the results may vary and could be anywhere from 9 months to 2 years. That said, Voluma is one of the longest-lasting fillers available today and most patients are very pleased with its durability. If you're not pleased with your results after 2 weeks, we'll ask that you come back in for a follow up visit. Although rare, touch-ups are sometimes necessary to achieve the best outcome possible.
MAKE AN APPOINTMENT