Injectables & Non-Surgical Treatments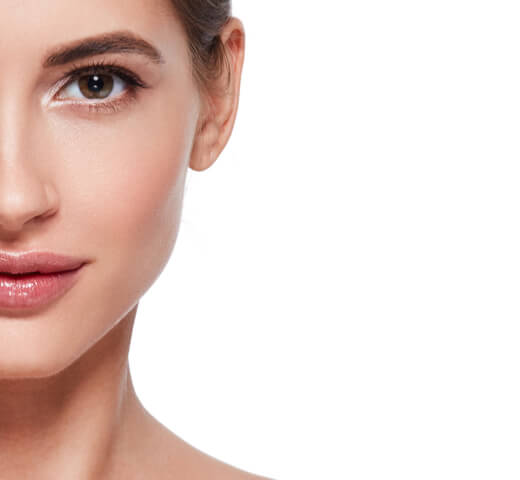 NovaThreads
Is your skin beginning to lose volume? Are you starting to see jowls around your lower face? Not interested in dealing with surgery? We may have just the thing you've been looking for!
NovaThreads are an FDA-approved, non-surgical treatment used for lifting or repositioning sagging skin on the face & neck. Furthermore, the threads stimulate collagen production where they are placed creating a more long lasting result. This procedure is performed by our board-certified dermatologic surgeons, Dr. Gilly Munavalli, Dr. Payman Kosari, & Dr. Hayley Leight.
Am I a good candidate for NovaThreads?
If you're interested in NovaThreads treatment, the first step is to see one of our board-certified physicians for a consultation. They'll be able to tell you whether or not you are a good candidate from this treatment.
In general, candidates for NovaThreads are:
male or female, in good health, with good skin quality
seeking a non-surgical treatment for mild to moderate sagging of the mid and lower face
What should I expect from treatment with NovaThreads?
First, we'll assess your skin and discuss the areas where you'd like to see a lift. Next, the skin will be marked on both sides of the face and numbed with a local anesthetic. Then the doctor will gently insert the threads into the skin and manually set them in place. From start to finish, the procedure will take anywhere from 10 to 30 minutes, depending on how many threads are needed to reach the desired results.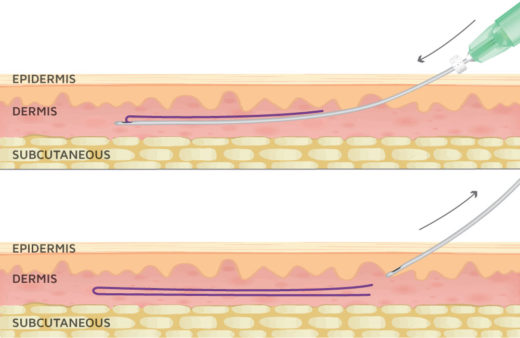 Is there any downtime?
There is little to no downtime associated with this treatment. As a result, you should be able to return to your normal daily routine right away. However, we do recommend avoiding both alcohol and strenuous exercise in the hours immediately following treatment. This precaution is given only as a recommendation in order to help reduce post-treatment bruising.
When will I see results from NovaThreads? How long do NovaThreads last?
You'll see noticeable improvements instantly!
PDO threads are fully absorbed by the body within 4 to 6 months & they do not create scar tissue. The threads stimulate collagen production in the skin where they are placed & as a result, the improvements will remain for an additional 12 to 15 months.
MAKE AN APPOINTMENT