Injectables & Non-Surgical Treatments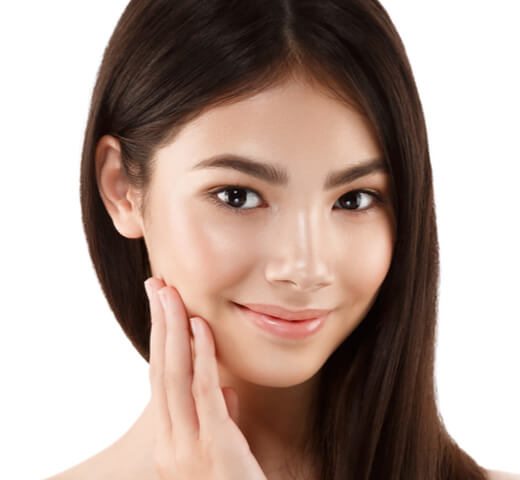 Restylane Defyne
Restylane Defyne is an FDA-approved filler specially formulated for correcting deep laugh lines around the mouth while preserving a natural appearance. Nasolabial folds and marionette lines are popular areas to treat, but as a result of frequent mouth movements fillers often break down quickly there. Therefore, the pliability of this filler is meant to move with you when you're smiling & laughing.
Am I a good candidate for Restylane Defyne?
If you're interested in trying Restylane Defyne, we recommend that you come in to see us for a cosmetic consultation. All dermal filler treatments at DLVSC are performed by a board-certified physician.
Restylane Defyne is good for people who fit the following criteria:
male or female, age 18+, in good health
not pregnant, planning to become pregnant or breastfeeding
looking for a non-invasive treatment for moderately deep lines around the mouth
What is Restylane Defyne treatment like?
First of all, Restylane Defyne comes with lidocaine pre-mixed into it in order to reduce injection discomfort,. However, treatments around the mouth can be more sensitive for some people so we may suggest a dental block to temporarily numb the area. Once you're numb, the injections will be performed. Generally speaking, you should expect the procedure to take about 10 to 15 minutes. Lastly, we'll give you an ice pack & aftercare instructions to take home.
What are the possible side effects of Restylane Defyne? Any downtime?
Temporary redness, swelling and/or bruising are the most common side effects with this treatment. However, these side effects typically clear up over the course of several days post treatment. Also, we offer complementary laser treatment to help resolve bruising quickly. There's no downtime associated with Restylane Defyne. In order to reduce the risk for bruising, we recommend alcohol avoidance and limited exercise in the first 24 hours after treatment. Lastly, don't massage the treated areas unless instructed otherwise.
When will I see results? How long does Restylane Defyne last?
Results are visible right away with Restylane Defyne! For about 2 weeks post-treatment, you should to see some gradual changes in your results as swelling fades and the filler adjusts. If you're not satisfied with your results after 2 weeks, please let us know. Although not as common, sometimes touch-up treatments are necessary in order to get the best results. Finally, Restylane Defyne should last anywhere from 6 months to 1 year for most patients.
MAKE AN APPOINTMENT