Injectables & Non-Surgical Treatments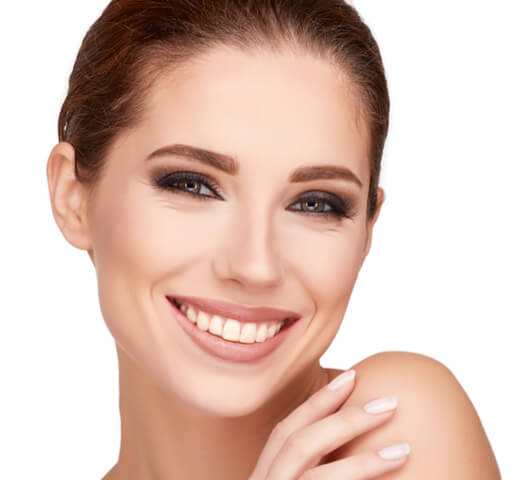 Restylane Refyne
Restylane Refyne is a new FDA-approved dermal filler designed & formulated to maintain flexibility when used for moderate perioral (around the mouth) lines. Since this area is highly animated (talking, chewing, etc.), fillers often don't last quite as long. Therefore, the adjustability of this filler is intended to both create a more natural look and last longer.
Am I a good candidate for Restylane Refyne?
If you're wondering if Restylane Refyne is the right treatment for you, we encourage you to schedule a cosmetic consultation. In order to provide our patients with the best results possible, all dermal filler treatments are performed by a board-certified physician.
Restylane Refyne is great for those who are:
male or female, age 18+, in good health
not pregnant, planning to become pregnant or breastfeeding
looking for a non-invasive treatment for moderately deep lines around the mouth
What is Restylane Refyne treatment like?
Treatment with Restylane Refyne is no different from other hyaluronic acid fillers. For maintaining patient comfort, the product comes with lidocaine mixed in. For some people the area around the mouth can be extra sensitive and a dental block may be needed (just like at the dentist's office). Dental blocks numb the entire area temporarily, which makes the treatment more tolerable. In general, filler injections will take approximately 10 to 15 minutes. After treatment, we'll give you aftercare instructions and an ice pack to take home.
What are the possible side effects & downtime with Restylane Refyne?
The most common side effects are mild redness, swelling and/or bruising. However, these are all temporary and resolve on their own over the course of several days. Also, we offer a complementary laser treatment for clearing bruises quickly if they do develop. There is no downtime associated with dermal fillers and you can resume normal activities immediately. Avoiding alcohol consumption & limiting exercise/heavy lifting in the first 24 hours after treatment will reduce bruising & swelling risks. In addition, do not massage the treated areas unless instructed otherwise.
When will I see results? How long does Restylane Refyne last?
Restylane Refyne results are visible immediately after treatment! Generally speaking, you should expect your results to adjust slightly for about two weeks after your treatment as the product settles and swelling disappears completely. Also, if you're not pleased with your results after 2 weeks, please call us. Although rare, sometimes touch-up treatments are required in order to get optimal results. Restylane Refyne, should last anywhere from 6 months to 1 year in the majority of cases.
MAKE AN APPOINTMENT