Injectables & Non-Surgical Treatments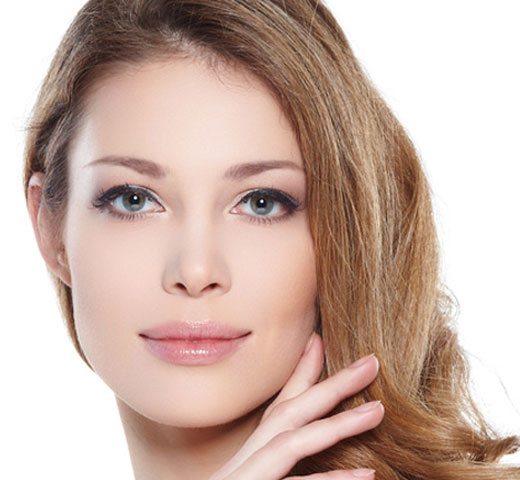 Restylane
Restylane is an FDA-approved hyaluronic acid (HA) filler used for treating mild to moderate facial lines & wrinkles. This product is known worldwide as a safe, effective treatment and has been on the market longer than almost all other cosmetic fillers. Due to our high standards for providing the best in both patient safety & results, all cosmetic injectable treatments are performed by one of our board-certified physicians.
Areas We Treat with Restylane:
Lips
Vermillion Border
Tear Troughs
Marionette Lines
Nasolabial Folds
Atrophic Scars
Am I a good candidate for Restylane?
If you're interested in learning more about Restylane treatment, we recommend that you book a cosmetic consultation. In order to provide our patients with the best results possible, all dermal filler treatments at DLVSC are performed by a board-certified physician.
Restylane is a good option for those who are:
male or female, age 18+, in good health
not pregnant, planning to become pregnant or breastfeeding
looking for a non-invasive treatment for moderately deep lines around the mouth
What is Restylane treatment like?
Restylane treatment is very simple. Since your comfort is our first concern, we may recommend topical numbing prior to your injections. However, Restylane is formulated with lidocaine already mixed in and as a result the treatment is not as painful. Treatments around the mouth can be extra sensitive for some, and therefore a dental block may be needed (just like at the dentist's office). Like most filler treatments, Restylane injections will take about 10 to 15 minutes. Once everything is completed, you'll be given aftercare instructions and an ice pack to take home with you.
What are the possible side effects & downtime with Restylane?
Side effects are rather mild with Restylane. Redness, swelling and/or bruising are the most likely to occur, yet all are temporary and will resolve on their own. We provide our patients with complementary laser treatments for bruises if they should develop.
Restylane requires no downtime and you can resume your daily routine immediately afterwards. Avoiding alcohol and heavy exercise or lifting in the first 24 hours following treatment will limit the potential for bruising & swelling. In addition, don't massage the treated areas unless instructed otherwise.
When will I see results? How long does Restylane last?
You'll be able to see your Restylane results immediately! Typically, your skin will need about 2 weeks for everything to settle and all swelling to dissipate. If you're not satisfied with the outcome after those two weeks, please call us. Although uncommon, touch-up treatments are sometimes necessary in order to get optimal results.
Restylane, like most hyaluronic acid fillers, should last anywhere from 6 months to 1 year.
MAKE AN APPOINTMENT