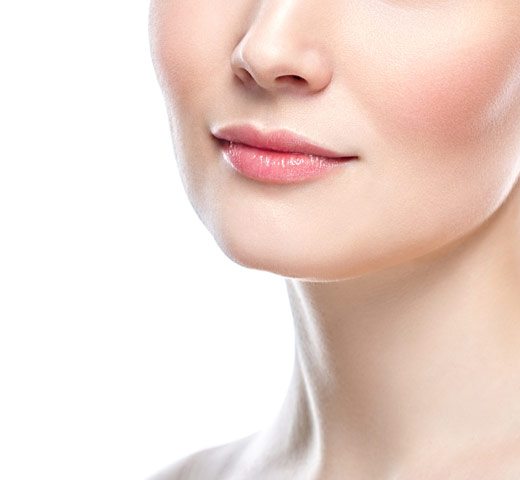 Fat Transfer, also referred to as Fat Grafting or Fat Injection, is a procedure that rejuvenates aging skin & replenishes lost volume by transferring body fat from one area where there is an excess to another area where more is desired. Areas that are most often used for harvesting stubborn fat are the lower abdomen, thighs & love handles. The face is by far the most requested area for rejuvenation via fat transfer, but it is certainly not the only area that can be treated.
Am I a good candidate for Fat Transfer?
If you are interested in learning more about the Fat Transfer procedure, you must first see one of our board-certified physicians for a consultation. They will be able to tell you whether or not you would benefit from this procedure.
In general, candidates for Fat Transfer are:
male or female, age 18 thru 65
not pregnant, planning to become pregnant or breastfeeding
in good health/healthy weight
looking for a treatment for moderate to severe volume loss
What will my Fat Transfer procedure be like?
In order to perform a Fat Transfer, we must first complete your fat harvesting procedure via liposuction. The goal of this first step is to carefully remove healthy fat cells while keeping as many of them intact as possible – thus increasing the chance for them to "survive" the transfer. Due to this need for healthy, un-damaged cells, the liposuction step may take slightly longer than usual. After the harvesting, the fat cells are cleaned and then re-injected into their new location. It should be understood that not all fat cells will make it through the transfer procedure; as a result, additional transfer injections may be necessary to achieve optimal results. There is no way to predict how many fat cells will be successfully transferred, but a very broad expectation is that anywhere from 30 to 70% will indeed survive. Cells that are not able to endure the transfer will simply be eliminated by your normal body processes.
What are the potential side effects of fat transfer?
Fat transfer requires both a liposuction procedure as well as an injection procedure, so when reviewing possible side effects & downtime, both must be considered. Swelling & bruising are the most common side effects for both parts and should be both expected & prepared for. Also, downtime will vary for every patient depending on the harvesting & transfer locations as well as their natural healing process. During your consultation & pre-operative visits we will carefully review both parts of the procedure, the possible side effects/downtime and your medical history to ensure safety & understanding on every level.
For facial fat transfer, there could be more bruising & swelling than with dermal fillers, sometimes lasting as long as 2 weeks. You may also need 2 to 3 weeks of recovery before returning to exercise & strenuous activity, depending on how quickly your body heals.
When will I see results from fat transfer? How long will they last?
With liposuction, your results will become more appreciable following the first 7 days. The majority of post-procedure swelling will resolve quickly, however, it can sometimes take several months for all of the swelling to dissipate completely and you should continue to see your results improve during this time. The area from which the fat cells were removed will not regenerate new cells, so as long as you maintain healthy diet & exercise habits post-treatment, your results will be permanent.
With fat transfer, your results will likely evolve post-treatment. As discussed in previous sections, the results are dependent upon the percentage of fat cells that survive the transfer process and whether or not additional transfers will be needed. After approximately 3 months, your body will have processed & removed any of the fat cells that did not survive and at that time the need for more transfer injections will be discussed. Although your skin will continue to age with time, cells that are successfully transferred can persist in their new location for many years.
MAKE AN APPOINTMENT