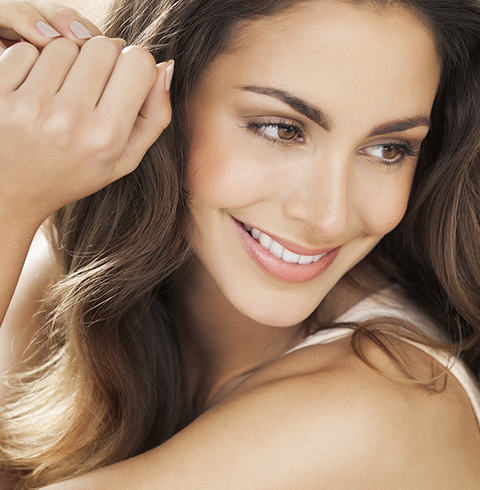 When adults reach their mid twenties or so, collagen and elastin starts to break down causing skin to wrinkle. But there is hope to remain looking young with healthier looking skin. Sofwave is a new, clinically-proven, non-invasive approach to rebuilding collagen, thereby improving facial lines and wrinkles on the face, neck and submental (under the chin), as well as lift the eyebrows. And it's now available at Dermatology, Laser & Vein Specialists of the Carolinas.
Sofwave uses high-intensity ultrasound pulses that are directly applied to the skin surface with an ultrasound gel. This innovative treatment is ideal for anyone who wants to build collagen to improve skin laxity and wrinkles, but doesn't want any downtime or needles during treatment.
It's safe, fast and effective and we encourage you to come in and let us determine if it is right for you!
What is a Sofwave Treatment Like?
Prior to treatment we will review the procedure plan with you, cleanse the skin and take photos of the areas being treated. Topical numbing is applied to treatment areas for approximately 45 minutes to make the procedure as pain free as possible. During this time, you will wait in the office with the topical numbing on. The treatment itself then takes 30 to 60 minutes, depending on the size of the area being treated. Ultrasound gel is also applied to the treatment areas on the face and neck. You may feel a tingling, stinging sensation that lasts a few seconds during the treatment.
What are the side effects? Any downtime?
Side effects and downtime from Sofwave are minimal to none. Most patients have mild redness and swelling that may last up to 3 days post treatment, but typically resolves itself the same day of treatment/within 24 hours. You can then resume your normal skin care regimen after treatment, and will be given post-treatment instructions after the procedure to help you achieve optimal results.  

When will I see results from Sofwave?
Most patients will see results within 1 to 4 weeks post treatment. Typically, a series of two treatments is recommended, spaced 4 to 6 weeks apart.
Want to learn more?
Schedule a consultation with us, or for more information from the device manufacturer, check out the official Sofwave brochure here.
Here are results from a recent patient, after just one treatment: