Why is fall such a great time for cosmetic treatments?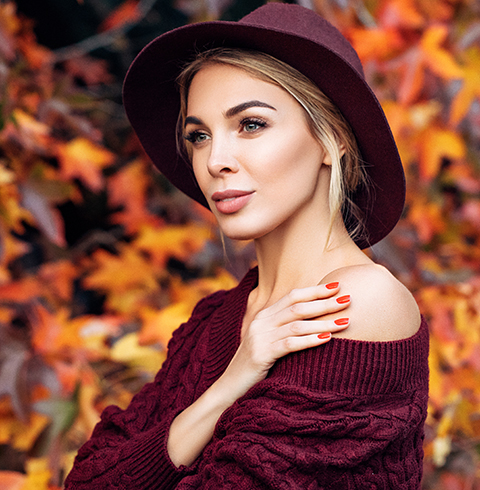 Fall is a great time for cosmetic treatments because typically people have less sun exposure in the fall months. The temperature is cooler in the fall, so treatments that require compression garments, such as liposuction and cosmetic sclerotherapy for spider veins, are not as bothersome to wear. Also, it's a perfect time to get ready for the upcoming holiday season!
What treatments specifically?
Injectables (filler and botox) can be done any time of the year. The fall is a good time to get these done before the upcoming holidays. Lasers that treat wrinkles, redness, and brown spots and laser hair removal are great treatments post summer months when you are out of the sun.
How long does it take (from consult to procedure, to totally healed) for these treatments (including waiting/scheduling time)?
Scheduling can vary based on patient flexibility. For some procedures we can offer same-day consultation & treatment (if time allows) for things such as botox, fillers, Vbeam, and Picoway. Other lasers/ devices that require topical numbing, such as IPL and Fraxel, and microneedling radiofrequency devices, and laser resurfacing would need to schedule another appointment.
As for Laser treatments:
How long do laser treatments typically last? Depending on the device and treatment area the treatment time can last anywhere on average from about 10 minutes to 40 minutes. At the time of consultation, we would discuss scheduling and how long to expect for the specific treatment you are receiving.
Who is a good candidate for laser treatments? Good candidates for treatments are people that want to improve age-related skin changes, photodamage, facial redness, and wrinkles.
If I'm treating sun damage (sun spots, wrinkles, etc.), will my issues return the following summer? The laser treatments create a new baseline for you. With proper sun protection and skin care regimen, the issues will not return the following summer. Keep in mind—tan skin is damaged skin, though! Rest assured, we will help you get on a good skin care routine to keep your skin looking its best.
What can I expect during treatment? Expectations vary based on the treatment. At the time of consultation, we will discuss expectations with you and give you information on what to do to prepare for treatment, as well as what to expect during and after treatment. We will answer all your questions to make sure you understand your treatment plan.
What kind of results can I expect/how much will it help me? Results and treatment outcomes vary based on each person. At your consultation we will go through how much improvement you can expect, and how to best maintain your results. Below is just one example of how lasers can address visible skin issues, brown spots in this case.