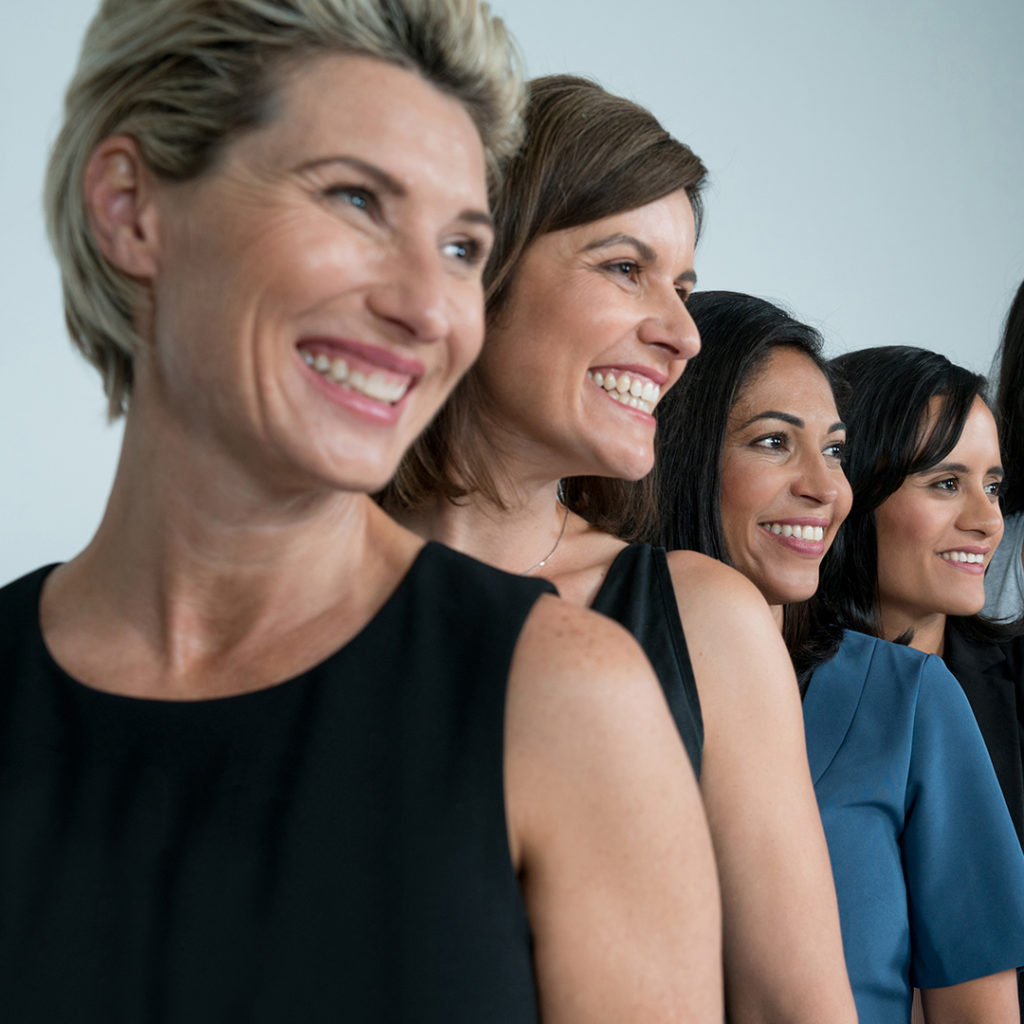 As we age, does our skin. We may notice more fine lines, wrinkles, and dark spots on the face, hands or skin (they are called age spots for a reason!) People often also see a decline in the fullness of their face, as well as changes in the skin's texture, elasticity and tone. And while much of this aging process is natural and unavoidable, certain behaviors and environmental factors can prematurely age skin. Sun exposure is a big one, but also the products we use (or don't use) as well as factors such as stress and eating habits all play a role in our skin's aging process.

But, good news, there are things you can do to protect your skin health and minimize the effects of aging. Below are some of our best preventative and skin care tips for patients in their 40s, 50s and beyond! If you have questions or want to learn more about how to best protect and maintain your skin as you age, don't hesitate to make an appointment with one of our board certified experts today!
.
What is the number one piece of advice across age groups to help them protect their skin health?
.
For people in their:
40's: Sunscreen daily! No matter the age everyone should be wearing a mineral based sunscreen every day on their face. Aside from increasing your risk for skin cancer, the sun is the number one cause of premature aging. Every time you tan, your skin is damaged. Consider using a self- tanning product instead of sun exposure. 
50's: Continue with sunscreen! Make it a part of your everyday routine. There are tinted sunscreens that are great on the face, such as EltaMD.  Another good sunscreen for the face is Sunforgettable Mineral Sunscreen Brush SPF 30. This comes in a powder form that you can apply throughout the day to touch up. It's small and easy to keep in your purse.  
60's: Continue on with sunscreen and your well rounded skin care regimen. If you haven't started yet, get started now! 
70's: Skin care is always important. Continue on with a good skin care routine to maintain a healthy appearance. Washing in the morning with a hydrating cleanser and then applying growth factor, vitamin c, hyaluronic acid (HA) and/or moisturizer, eye cream and a mineral based sunscreen.  Washing in the evening with a hydrating cleanser and then applying growth factor, retinol or retinal, moisturizer and eye cream. 
.
What things should people across age groups be focusing on, in terms of preventative or anti-aging skin care?
40's: Committing to a good skin care regimen. There are a lot of products on the market and it can get confusing on what to put on your skin. A well rounded routine to get started is the following: In the morning wash the face with a hydrating cleanser, then apply a topical Vitamin C and a mineral based sunscreen (SPF 30 or greater) in that order. Vitamin C contains antioxidants that protect the skin from damage and can reduce fine lines and wrinkles. The sunscreen will block the sun's rays preventing solar damage. In the evening wash again with a hydrating cleanser, let dry for about 15-30 minutes and then apply a retinoid. Retinols and Retinoids come in different strengths, retinols are over the counter and retinoids available by prescription. Consult with your dermatologist to see what is best for your skin.
50's: Exercising your skin is just as important as exercising your body. If you haven't already started with a good skin care regimen, start with the basics of a hydrating cleanser, vitamin C, and sunscreen in the morning and a retinoid at night. You can add topical hyaluronic acid (HA) to your regimen. This helps skin maintain its moisture because as we age the HA in our skin decreases.
60's: Adding growth factors to your regimen. Our body naturally contains growth factors that decrease as we age. Growth factors help repair damaged skin cells. You can incorporate growth factors into your skin routine by applying after you wash your face in the morning and at night.
70's: As with every age practicing good sun protection and being able to stick to a good skin care regimen. What we put on our skin is just as important as what we put in our mouths to keep us looking healthy!
.
What treatments are most beneficial to each age group? Do recommendations change as people get older?
.
What is one product everyone should be using, by age group?
.
Any final words of advice or special considerations for each age group?
40's: The skin starts to show signs of aging by 30-35. For all skin types preventative care is most important, better to start earlier than try to reverse damage later in life!
50's: It's never too late to start taking care of your skin! You can still reverse the signs of aging and get started on a good routine to maintain results.
60's: 60's is the new 50s. There are products and procedures that can help you look and feel younger!
70's: Age is just a number! Taking care of your skin is always important no matter how old you are.