Injectables & Non-Surgical Treatments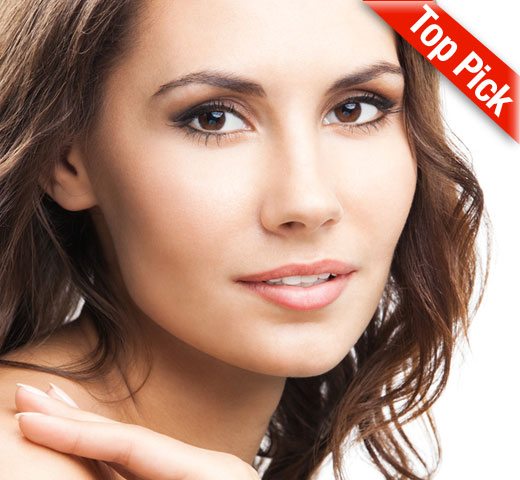 Botox Cosmetic
Botox Cosmetic is an injectable wrinkle treatment performed by the board-certified dermatologists in any of our Charlotte area offices. Year after year, Botox is reported as the most popular minimally-invasive cosmetic procedure in the world, with millions of treatments performed each year in the United States alone! So, why is it so popular? First of all – it works, it's safe, it's affordable & it's virtually painless. Furthermore, it slows down the skin aging process by limiting wrinkles from becoming "ingrained" over time.
Areas We Treat with Botox Cosmetic:
Glabella (between the eyes)
Crow's Feet (smile lines)
Forehead
Platysmal Bands* (vertical neck bands)
Lip Lines*
Bunny Lines* (nose wrinkles)
Lateral Brows*
Chin Dimples*
Masseter muscles* (square jawline)
*off-label use
Am I a good candidate for Botox Cosmetic?
If you are thinking about Botox treatment, we recommend a cosmetic consultation appointment with one of our board-certified dermatologists. Whether you're trying it for the first time or you've been enjoying the benefits for years, our doctors & staff will gladly answer your questions and guide you through the process step by step.
Good candidates are:
healthy, males or females, ages 18 thru 65
not pregnant, planning to become pregnant or breastfeeding
looking for a non-surgical, easy treatment for wrinkles
What is Botox treatment like?
In a nutshell…it's easy! First, an ice pack is applied to the treatment area in order to maximize your comfort. Next, a quick series of injections are performed. If you do feel anything, it will likely be nothing more than few tiny pricks. Of course, some people are more sensitive to pain and we have numbing products available to help. Without a doubt, the vast majority of people have no discomfort at all during Botox treatment.
What is the downtime after Botox injections?
There is little to no downtime associated with Botox and you can resume normal activities immediately. However, to reduce your risk of bruising, we recommend avoiding alcohol and intense exercise in the first 24 hours after treatment. Also, don't massage the treated areas with your hands.
When will I see results? How long does Botox last?
Soon after your Botox treatment, you'll begin to see a gradual softening of your wrinkles, with full results after about 10 to 14 days. However, many patients report improvement in as few as 3 days, but it's important to remember that individual response times vary. By all means, please let us know if you aren't satisfied with your results after two weeks, as some patients may need a touch-up treatment. Lastly, your Botox results should last about 4 to 6 months, but again, this varies from person to person.
Are there any Botox alternatives?
In essence, products like 
Xeomin
, 
Dysport
 and
Jeuveau
are virtually identical to Botox, just different brands (think Coke vs. Pepsi) and slightly different formulations. On the other hand, there are various other options that could be considered, and we'll be happy to discuss these with you at your consultation appointment.
How much does Botox cost? What is a unit?
The cost of Botox is determined based upon how many
units
are needed. At your consultation appointment, we'll give you a quote for the area(s) that you're interested in treating with Botox.
In sum, units are a measurement we use to determine the treatment dose. In terms of how many units you will need, it depends on the size and strength of the muscles in the area you want to treat. That is to say, we'll be able to give you a recommendation after we evaluate your facial muscles.
More Information About Botox
MAKE AN APPOINTMENT