Injectables & Non-Surgical Treatments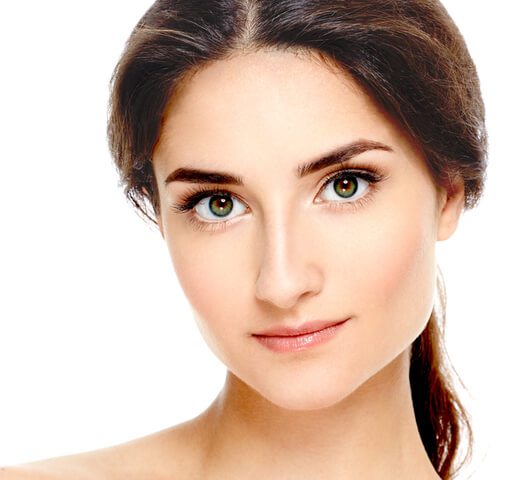 Dysport
Dysport is an FDA-approved treatment for facial wrinkles. Over the years it has proven to be an excellent alternative for those who are no longer getting good results from other neuromodulators, such as Botox. Also, Dysport is also known for "kicking in" quickly, which is a bonus for people who have an event coming up.
Areas We Treat with Dysport:
Glabella (11's aka frown lines)
Forehead*
Smile Lines* (Crow's Feet)
Bunny Lines* (nose wrinkles)
Lateral Brows*
*off-label use
Am I a good candidate for Dysport?
Dysport treatment should be performed by a board-certified expert injector for best results. We always recommend a consultation with one of our board-certified physicians prior to any cosmetic treatments in order to make sure you are a good candidate. Our providers have extensive experience with injectables and can help you select the best option.
Good candidates are:
male or female, ages 18 thru 65, in good health
not pregnant, planning to become pregnant or breastfeeding
looking for a fast, effective treatment for wrinkles
What is Dysport treatment like?
Dysport treatment is very fast & almost 100% painless. Numbing isn't needed, but ice packs applied to the skin right before the injections makes it easier for those who are more pain sensitive. The injection part of the treatment feels like a tiny pinch & will be done in just a matter of moments. We'll give you aftercare instructions and then you'll be ready to go about the rest of your day!
What are the possible side effects? Is there any downtime?
Side effects are mild when this treatment is performed by an expert injector. That being said, slight redness, swelling and/or bruising is possible. For almost everyone, it's impossible to tell that anything was done within an hour or so. Tiny bruises may show up at the injection sites, but we can help them fade more quickly if so.
Also, Dysport requires no downtime. However, we do suggest that you limit alcohol consumption & exercise in the first 24 hours after treatment. These restrictions are not required, but will lower your risk of bruising. Lastly, we recommend that you avoid rubbing the treatment areas for the first 24 to 48 hours afterwards.
When will I see results? How long does Dysport last?
You should expect your wrinkles to slowly soften, beginning at about 2 to 4 days post-treatment. However, full results may take about 10 to 14 days to take effect. Furthermore, if you aren't satisfied with the outcome after 2 weeks, we will ask you to come in for a possible touch-up treatment. Dysport will typically last 4 to 6 months, and varies from person to person.
Are there any treatment alternatives I should consider?
Botox,
Xeomin
 and
Jeuveau
are very similar cosmetic injectable treatments. Although made by different manufacturers and with different formulations, all of these options are FDA-approved and very effective. In addition, there
are
other treatment approaches for wrinkles that could be considered, such as laser resurfacing or fillers.
How much does Dysport cost?
Cost for Dysport is based upon how many 
units
 are needed for each treatment area. At your consultation appointment we'll give you a personalized quote for treatment.
The measured treatment doses are referred to in units. Different muscles are stronger than others and each person is unique, so the number of units required will vary from one person to the next. Dosing is also different from Botox, Xeomin and Jeuveau, so the number of Dysport units needed will sound much higher, but is priced comparably.
MAKE AN APPOINTMENT