Injectables & Non-Surgical Treatments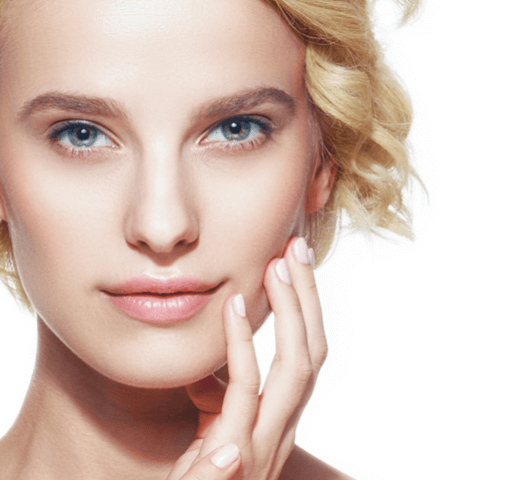 Jeuveau
Jeuveau
(JOO-VOH)
 is an FDA-approved injectable wrinkle treatment performed by the board-certified dermatologists in any of our Charlotte area office locations. In similar fashion to other neuromodulators like
Botox
,
Dysport
and
Xeomin
, Jeuveau temporarily improves the appearance of moderate to severe frown lines (wrinkles between the eyes) in adult patients.
Areas We Can Treat with Jeuveau:
Glabella (frown lines between the eyes)
Crow's Feet* (smile lines)
Forehead*
Platysmal Bands* (vertical neck bands)
Lip Lines*
Bunny Lines* (nose wrinkles)
Lateral Brows*
Chin Dimples*
Masseter muscles* (square jawline)
*off-label use
Am I a good candidate for Jeuveau?
If you are thinking about trying Jeuveau treatment, we recommend a cosmetic consultation appointment with one of our board-certified dermatologists. Our doctors & staff are here to help you choose the best treatment for your unique lifestyle.
Good candidates are:
healthy, males or females, ages 18 thru 65
not pregnant, planning to become pregnant or breastfeeding
looking for a comfortable, fast treatment for facial lines and wrinkles
What is Jeuveau treatment like?
After evaluating the areas that you would like to have treated, we'll then use an ice pack to very slightly numb the skin. Next, one of our dermatologists will administer your injections, with each treatment area taking no more than just a minute or two, depending upon the size. Without a doubt, the overwhelming majority of patients feel little to no discomfort from their Jeuveau treatment.
Is there any downtime after Jeuveau treatment?
No, you shouldn't have any social downtime whatsoever after your Jeuveau injections. Of course, there is a chance that you could develop pinpoint bruising at the injection sites. For that reason, we offer complimentary 
Vbeam Prima
treatment in our Charlotte office for patients who develop post-treatment bruises. This is a fast, comfortable laser treatment that speeds up the time it takes for a bruise to resolve on its own.
Is there any downtime after Jeuveau treatment?
Botox,
Xeomin
 and 
Dysport
 are all considered comparable injectable treatments to Jeuveau. Each is different in terms of its formulation, but all are well-tested and proven safe & effective. In addition, there 
are
 other treatment approaches for wrinkles that could be considered, such as laser treatments or injectable fillers.
When will I see results? How long does Jeuveau last?
In the first
2 to 4 days
following Jeuveau injections, you can expect to see a steady improvement in the appearance of the treated areas. However, it's not uncommon for some patients to need anywhere from
7 to 14 days
to see their full results. That being said, touch-up treatments are sometimes necessary to get the best results and for that reason, we ask that you let us know if you aren't happy with the treatment after two weeks.
Most patients are able to enjoy their Jeuveau results for about 4 to 6 months. Granted, there are some patients whose results last longer and some whose last for a shorter period of time.