Injectables & Non-Surgical Treatments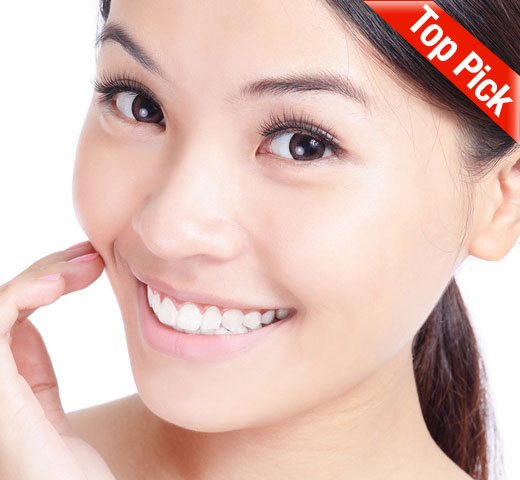 Xeomin
Xeomin is an FDA-approved cosmetic injectable that we use for treating facial lines & wrinkles. Xeomin has steadily gained popularity since its US debut in 2012 and is often referred to as the "green Botox" due to its highly purified formulation. It's also an option for those who are no longer getting the same results from Botox or Dysport that they used to. All cosmetic injectable treatments that we offer at DLVSC are performed by one of our board-certified providers, ensuring the highest level of safety and efficacy for our patients.
Areas We Treat with Xeomin:
Glabella (between the eyes)
Crow's Feet* (smile lines)
Forehead*
Platysmal Bands* (vertical neck bands)
Lip Lines*
Bunny Lines* (nose wrinkles)
Lateral Brows*
Chin Dimples*
*off label use
Am I a good candidate for Xeomin?
We recommend a cosmetic consultation appointment with one of our board-certified dermatologists for anyone who is interested in Xeomin. We'll gladly explain the treatment and help you determine if it's the right choice for you.
Good candidates are:
healthy, males or females, ages 18 thru 65
not pregnant, planning to become pregnant or breastfeeding
looking for a non-surgical, easy treatment for wrinkles
not getting good results from Botox or Dysport treatment anymore
What is Xeomin treatment like?
Xeomin treatment is very fast & very easy! First, an ice pack will be applied on the treatment area for a just few seconds in order to minimize any discomfort. The injections will then be administered in quick succession. Most patients report very little, if any discomfort at all. If you are more pain sensitive, we do have other methods available to help. That's it! We will also give you aftercare instructions to take home.
What are the side effects of Xeomin? Any downtime?
Xeomin carries very few side effects. Mild redness, swelling or pinpoint bruising may appear after treatment, but these are mild, temporary & completely normal reactions. Redness & swelling are likely to resolve within a couple of hours and bruising within a couple of days.
There is absolutely no downtime with Xeomin treatment – you can return to your daily routine right away. Although not required, avoiding alcohol consumption & limiting exercise in the first 24 hours following treatment will reduce the likelihood of bruising. In addition, don't massage the treated areas unless instructed otherwise.
When will I see results? How long does Xeomin last?
Most people have noticeable improvement within 7 to 10 days and some report results even sooner. Remember that everyone is different, so responses can vary. If you're not happy with the results after two weeks, please call us for a follow up visit. Sometimes injectable treatments need to be adjusted slightly in order to get the best results. In general, you can expect Xeomin to last anywhere from 4 to 6 months.
Are there any alternatives to Xeomin?
MAKE AN APPOINTMENT