Lasers, Lights & Other Devices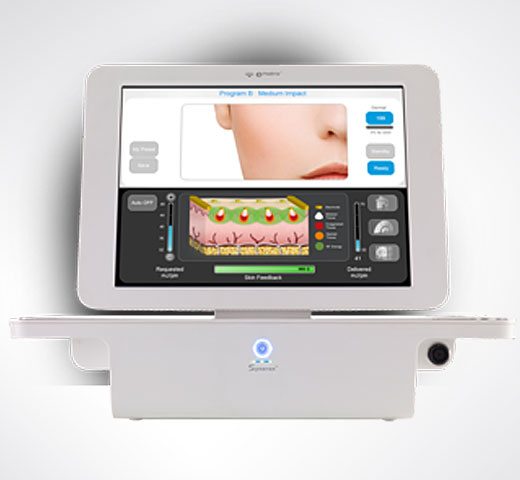 eMatrix
eMatrix is an FDA-approved bipolar radio frequency device that we use for treating acne scars, brown spots, and wrinkles of the face and neck. The number of treatment sessions needed depends on both the amount and type of damage being addressed.
What are the side effects? Any downtime?
Side effects & downtime are minimal but will depend on the treatment settings, which are directly influenced by the desired results. Most patients experience nothing more than redness and a marginal amount of swelling, both resolving over the course of approximately 3 to 5 days.
When will I see results?
Some results are seen immediately after treatment, but patients continue to see an increase in their results throughout the course of their treatment plan and for approximately 3 months after completion of the series.
MAKE AN APPOINTMENT